Exhibitor Manual Portal
With our Online Exhibitor Manual, you could:
Access to general information, work schedule, rules and regulations
Order stand furnishings and other services
The Exhibitor ID and password should have been sent to you. If you have not received it, please contact the Organisers or email:[email protected] (please quote show name, exhibiting company & stand no. as reference).
Official Contractors and Suppliers
Organiser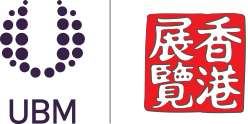 UBM HKES
17/F China Resources Building, 26 Harbour Road, Wanchai, Hong Kong
+852 2827 6211
Sales: Ms Abby Cheung /  [email protected]
Technical Support: Ms Winnie Lam / [email protected]
Exhibition Venue
Hong Kong Convention & Exhibition Centre
1 Expo Drive, Wanchai, Hong Kong
+852 2582 8888
www.hkcec.com
Official Stand Contractor
AMC (Exhibits) Ltd
Room 1404, Block B, Seaview Estate, 2-8 Watson Road, North Point, Hong Kong
+852 3752 9000
+852 3585 6008
www.arconmarketing.com
Official Freight Forwarder
Agility Fairs & Events Logistics Ltd
Suite 3001-3, 30/F, Skyline Tower, 39 Wang Kwong Road, Kowloon Bay, Kowloon, Hong Kong
Mr Bart Chiu
+852 2211 8203
+852 2866 2421
[email protected]
www.agilitylogistics.com
Official Manpower Agent
Adecco Personnel Ltd
12/F, Fortis Tower, 77-79 Gloucester Road, Wanchai, Hong Kong
Ms Wendy Fee
+852 2830 0181 (Dir.) | +852 2895 2616
+852 3421 2970
[email protected]
www.adecco.com.hk
Official Travel Agent
Gray Line Tours of Hong Kong Ltd
Ms Eugenie Lok
+852 2733 0107
+852 2369 5687
[email protected]